15/06/2023
One on the Europe's largest pipe fiber laser Installed
Back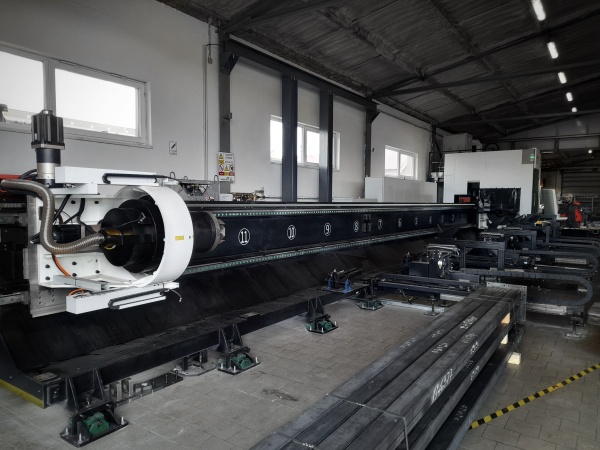 15/06/2023
Our company has successfully completed the installation of one of the largest fiber laser pipe cutting machines in Europe - the Le Mans TP1260M model. It is a powerful machine that brings extensive capabilities and efficiency to the tube cutting process. This fiber laser machine is characterised by several important features.

It can handle profiles with a maximum length of up to 12 metres, supported by automatic electro-pneumatic clamping. The cutting diameter of the tubes can reach up to 380 mm. The overall length of the machine is almost 20 metres, providing ample space for precise cutting operations. Our fiber laser machine offers the flexibility to process various types of tubes, including round tubes, rectangular tubes, square profiles, elliptical profiles, L-profiles, C-profiles and U-profiles with the appropriate setup. It meets the diverse needs of our customers.

Another key feature is the maximum traverse speed in the X and Y axes, which reaches up to 60 metres per minute. The machine is also equipped with a semi-automatic electro-servo loader, which facilitates material handling and ensures precise positioning during cutting. This innovative technology provides our customers with a reliable and powerful pipe cutting tool, enabling them to achieve excellent results and increase their productivity. Our company is proud of the success and deployment of this large fiber laser pipe cutting machine in Europe.