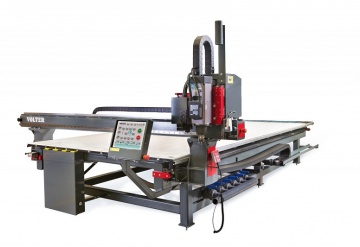 The VOLTER L series for cutting a wide range of materials of various sizes.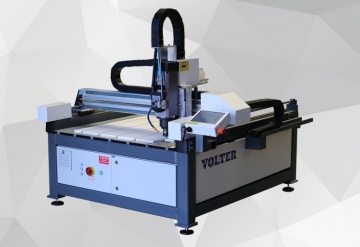 VOLTER S series is the ideal solution for the production of small parts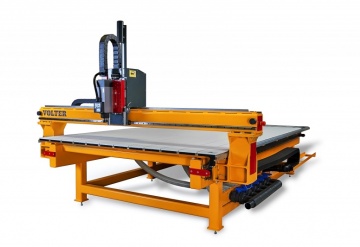 M series machines are represented by 3 versions of tables with the size of the processing area 2,200*1,610 , 3,200*2,150mm and 4,200*2,150mm. This is the best budget solution for small companies and new businesses.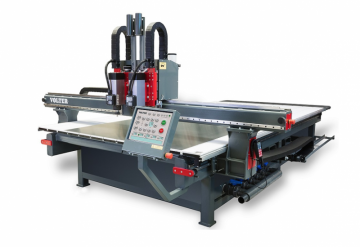 VOLTER ACP series CNC Routers are specially designed for processing of composite panels (ACP), HPL panels, fiber cement boards and aluminum sheets.
VOLTER is a leading manufacturer of Industrial CNC Routers in the Czech Republic. The company develops and manufactures its own range of CNC router machines for processing a wide range of materials. VOLTER systems are focused on large format sheet processing systems. VOLTER machines are all based on a very stable machine frame built exclusively by us in house.
WWW.VOLTER.COM
APPLICATIONS:
ALUMINIUM COMPOSIT E PANELS
VOLTER machines is perfect solution for for architectural projects
ENGINEERING
VOLTER machines are used by a wide variety of manufacturing businesses that need machined components from aluminum, brass or copper.
SIGN-MAKING
Cutting of PVC, Acrylic, Aluminium, Aluminium Composite Panels
PL SERIES FOR PLASTIC PROCESSING
PL series machines are designed for processing various types of solid and foamed plastics.
WOODWORKING
Process a variety of materials including MDF, Plywood, hardwood, melamine laminates
POINT OF PURCHASE/SALE (POP/POS)
Cutting of PVC, Acrylic, foam core, corrugated cardboard, MDF, Coroplast, Aluminium Composite Panels
VOLTER.COM